A rainy night in... 0n the 10 freeway
The other day I saw
this
great picture of a blackout, and it got me thinking about night photography. So when I found myself just sitting on the 10 freeway Friday night, I pulled out the camera and opened a studio.
This makes it look like traffic was moving, but it wasn't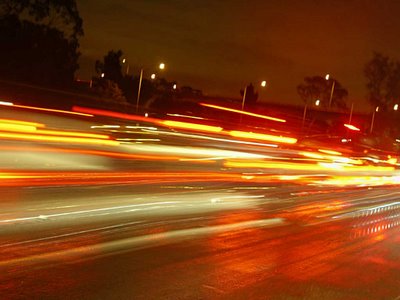 I Like how much color I was able to capture in the sky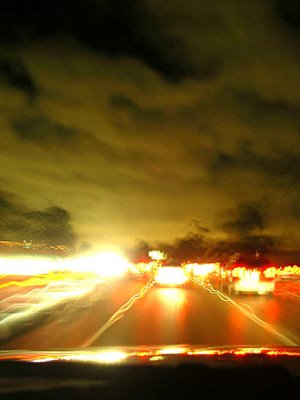 Wet road. Am I consintrating on driving or shooting?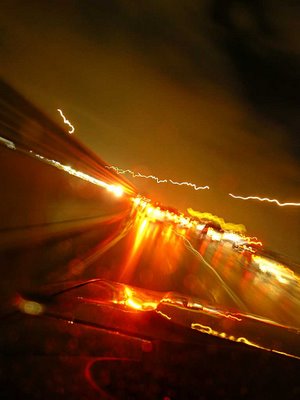 Ever feel like the world is passing you by?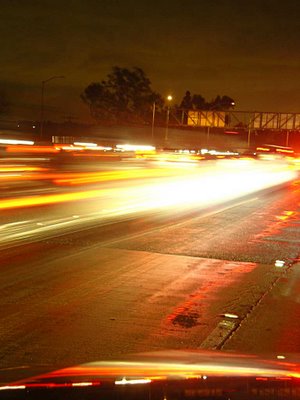 Most people don't realize that the reason for the funky weather was because Mars was so close.